Member News
District 5 Director Nomination Deadline
The District 5 director position is up for election in April. Do you have the business management skills to represent members in the conduct of Blachly-Lane business? Do you have the time and interest to invest in the health and well-being of the
Co-op? Nomination deadline is 4:30 p.m., February 20, 2018. Call 541-688-8711 to learn how to get your name on the ballot!
_______________________
New!! FlexPay Program
Our new FlexPay program lets you pay when you want, in the amounts you choose, any time and anywhere. Like filling your gas tank or refrigerator, you fill your electric account to the level you desire.Click in to see if FlexPay is right for you.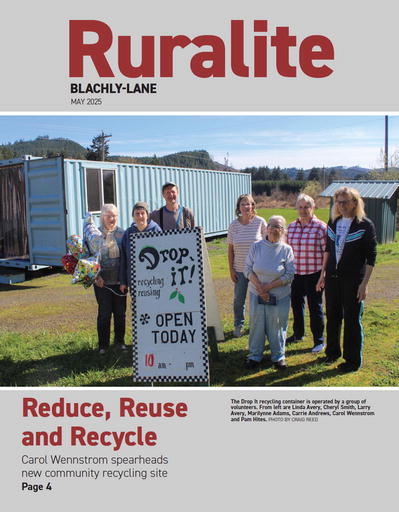 Mission Statement
Blachly-Lane provides safe, reliable electric service consistent with the values of our members.